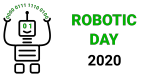 This page lists Construction kits and parts which are allowed for use in the Construction Kit competitions 2020 and examples of parts which are not allowed.
The list may be updated, stay connected.
If in doubt, ask us:

email

.
---
Approved Construction Kits
Fischertechnik
Lego RCX / NXT / EV3 / WeDo Note: Lego cubes can be mixed within one project as needed
Makeblock Note: Codey Rocky or mTiny are not "kits"!
m-Bitbeam
Meccano
Merkur
Totem
Vex IQ
Vex EDR Note: Vex IQ and Vex EDR kits cannot be mixed. Use either this or that, not a mixture.
Approved parts for m-Bitbeam-based robots
Approved parts for other non-Lego-based robots
So far, there was no need to specify allowed parts for Construction sets other than Lego, everything was clear. If needed, ask us.
Approved parts for Lego-based robots
All original LEGO parts from any set
Hitechnic "Lego certified sensors" and accessories:
Codatex RFID-Sensor für LEGO Mindstorm NXT
Sensor and motor extenders / multiplexers:

Mindsensors EV3 Sensor Multiplexer for EV3 or NXT
Mindsensors Multiplexer for NXT/EV3 Motors
Mindsensors Port Splitter for NXT Digital Sensors
BUT make sure you understand what does it mean to use such splitters with analogue and/or i2c sensors or motors! If used improperly, it might not work and it might even harm you Lego control brick.


This list might not be exhaustive. If you want to use other parts with LEGO-based robot, you'd better ask us and we will consider adding it.
Not allowed parts for Lego-based robots
Examples of not allowed parts:
all Mindsensors "EV3 and NXT" parts except those listed above
Vernier NXT sensor adapter and all Vernier sensors

This is an example of parts, which are not allowed. It is not exhaustive, just examples of parts, which cannot be used in the Construction Kits contests. If a specific sensor is not on this list, it does not mean it is allowed. To be allowed, it must be listed in the approved parts section above.